Kaydon case studies
Kaydon Bearings applies engineering experience and expertise to solve the world's most demanding bearing challenges. Read about challenging, real-world applications and Kaydon's unique, expertly engineered solutions in our case study library.

Kaydon Reali-Slim® bearings perform precise tasks in harsh outer space environment
Application: International Space Station robot
Kaydon bearings used: Reali-Slim® thin section bearings
Kaydon Reali-Slim® thin section bearings will soon be at work in space inside CAESAR, the Compliant Assistance and Exploration SpAce Robot. CAESAR uses its flexible, highly articulated arm to help stabilize satellites that orbit erratically or become unresponsive. Reali-Slim bearings were specified for the robot arm due to their compact design, outstanding precision, and ability to withstand the harshest operating conditions.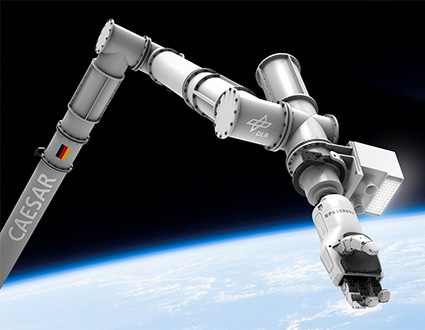 Kaydon Ultra-Slim® bearings provide extreme precision for laser communication terminals
Application: laser terminal for transmitting large volumes of data in aeronautical applications
Kaydon bearings used: Ultra-Slim® bearings
ViaLight Communications GmbH develops laser communication systems for transmitting large volumes of data from aeronautical platforms. The company selected the Kaydon Ultra-Slim® bearing for its latest project, the MLT-20 micro laser communication terminal. The terminal design called for a small, light-weight bearing that could provide extreme precision, speed, and low friction for the unit's two-axis tilt mechanism. Kaydon's Ultra-Slim extra thin bearing met all project requirements.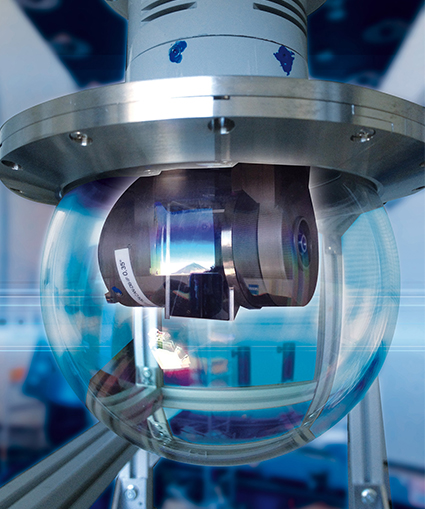 Kaydon Reali-Slim® bearings ideal for bicycle CVT gear mechanism
Application: continuously variable transmission mechanism
Kaydon bearings used: Reali-Slim® open bearings
Austrian university students are developing a continuously variable transmission (CVT) gear shift mechanism for bicycles, and two Kaydon Reali-Slim® thin section bearings are a part of the project. The design required that both bearings take up very little installation space, and that the larger of the two bearings absorb axial and radial forces at relatively low rotating speeds. The Kaydon thin section bearings and their highly compact construction presented the ideal solution.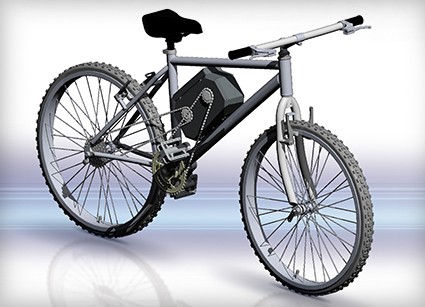 Kaydon thin section bearings 'essential' to success of VariLeg exoskeleton design
Application: exoskeleton leg
Kaydon bearings used: Reali-Slim MM® metric bearings
The VariLeg exoskeleton leg is a sophisticated device that helps paraplegics walk again, with mechanically adjustable knee stiffness that makes slopes and steps easier to manage. They feature Kaydon Reali-Slim thin section bearings, chosen for their low weight, thin cross section, large inside diameter, and ability to absorb relatively large loads.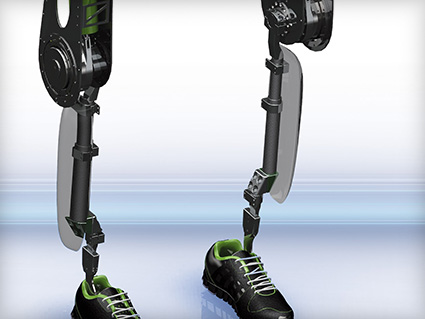 Robot-Technology 'very impressed' with Kaydon thin section bearings for laser robot head axis
Application: laser robot head axis
Kaydon bearings used: Reali-Slim MM® metric bearings
Kaydon Reali-Slim® thin section bearings proved the ideal solution for the head axis of a laser robot, due to their very thin cross section, relatively large diameter, and ability to handle dust and gases. The Robot-Technology GmbH team was 'very impressed by the options the thin section bearings opened up for us.'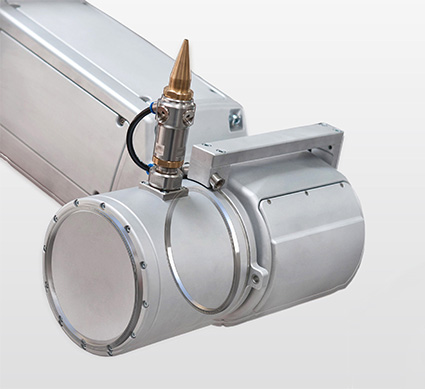 Log in to access 3D models,
CAD files, and engineering software

Forgot password? | Register